We added one of the most advanced cyber security suites from one of the top notable vendors in the market.
IBM Security Guardium® makes it easy for you to take a broader, smarter approach to protecting critical data wherever it resides.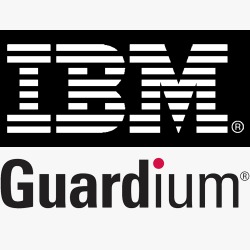 Imperva Protect your critical workloads with the industry's only defense-in-depth approach

Web Application Firewal
Web application attacks deny services and steal sensitive data. Imperva Web Application Firewall (WAF) analyzes and inspects requests coming in to applications and stops these attacks.
Advanced Bot Protection
Imperva's innovative application security platform is now better than ever. Together with the industry leading web application firewall and DDoS protection, the platform now includes another best of breed solution—Advanced Bot Protection. It protects your websites, mobile applications, and APIs from automated threats without affecting the flow of business-critical traffic.
Runtime Application Self-Protection
Exploits are constantly evolving. RASP sits within your app to protect against known and zero-day vulnerabilities — security by default.
Attack Analytics
Imperva Attack Analytics correlates and distills thousands of security events into a few readable security narratives. The solution employs artificial intelligence and machine learning to simplify application security event investigations, enabling IT organizations to mitigate and respond to real threats quickly and decisively.
Data Protection and Database Audit
Monitor enterprise-wide database activity, detect and stop unauthorized data access, and simplify compliance with data privacy and protection regulations.
Data Risk Analytics
Data breaches are difficult to detect because security teams are often drowning in alerts. Imperva Data Security uses machine learning and data risk analytics to identify suspicious data access and prioritize threats. By distilling millions of alerts, Imperva allows you to focus on high-risk incidents.
Discovery and Assessment
Hidden risks expose your data. Imperva Discovery and Assessment discovers unknown databases, classifies sensitive data and detects database vulnerabilities.
Cloud Data Security
Protect data held in cloud-based database-as-a-service (DBaaS) environments in minutes. Imperva Cloud Data Security (CDS) provides security teams with visibility and compliance oversight, without impeding your business's digital transformation programs.
DDoS Protection
Imperva DDoS protection mitigates the largest attacks immediately without incurring latency or interfering with legitimate users. Multiple DDoS protection options have been designed to meet your exact needs.
Application Delivery
Imperva helps websites and applications to run faster than ever before with content caching, load balancing and failover delivered via a security-enabled content delivery network (CDN).
IBM Guardium protects your critical workloads with the only defense-in-depth approach in the industry.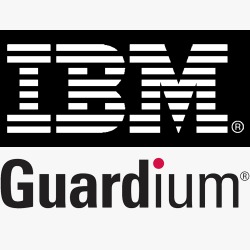 This powerful platform offers actionable information:
Discover and classify sensitive data automatically

Vulnerability analysis and risk assessment

Monitoring and automating data activity alerts

Encryption, blocking, masking and quarantine in multiple environments
Compliance and audit reports

Data encryption in multiple environments

Advanced data security analysis (predictive analytics with Machine Learning)

We offer knowledge and experience in different industries and fields through our consolidated multidisciplinary team.We provide technical and management consulting services.